1.

This week on Totes Awesome Channel, we're chatting about something we did despite our fears.



Youtube Link



2.
I ordered a vegetable spiral slicer and I cannot wait to get it in the mail. I used a service for the first time called, CamelCamelCamel where you can set price alerts. I set my desired price to be $25.00 for this product and completely forgot about that until I received an email today telling me the current price is less than $25.00!
Zucchini noodles here I come!
3.
It makes me really happy when I can reduce waste by repurposing or recycling. I used bingo paper and the ribbon handles from a Victoria's Secret bag to wrap this gift.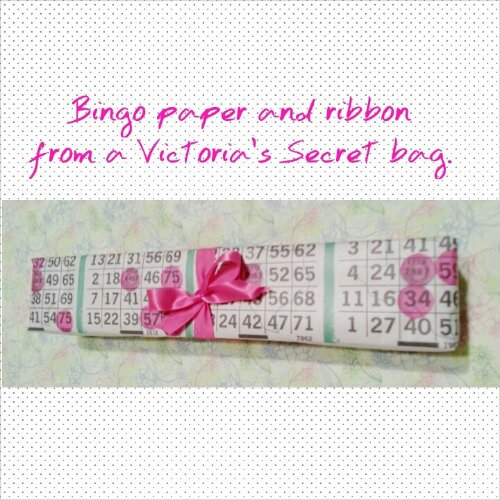 4.
I'm leaving work early today to go to Miami for a whopping 1.5 days! One of my close friends turned thirty and just bought a house in Miami. I'm offering my services to help her get settled. I'm excited for some quality time with her even if it's just for 1.5 days.
5.
Currently Reading: Harry Potter and the Chamber of Secrets (book 2!)
6.

Bob mustache you to have a great weekend!
7.
This week's moments of bliss: ♥ eating at the bar and striking up a conversation with the traveler sitting next to me ♥ Miami tonight! ♥ date night with Alan that includes a bowl of pho ♥ kimchi and bacon fried rice ♥ being a guest on The Petecast ♥ getting voicemails that make me laugh out loud as I listen to them ♥ reading ♥ trying out a new hobby ♥ friends liking my other friends ♥ discovering the Alton Browncast ♥ taking my first clear photo with the dslr
Questions: What was something you did despite overwhelming fear? How did it turn out?