1.

Last week of the month means free topic week on Totes Awesome Channel!


Youtube Link
2.

As mentioned in the vlog, today we had our third annual Friendsgiving potluck picnic. This photo was taken by Thomas and we all happen to be holding one of my mom's egg rolls. I kind of love this photo.
3.
Wednesday night, I picked up Bob the dog and gave up my keys to the old apartment. It was surreal.
4.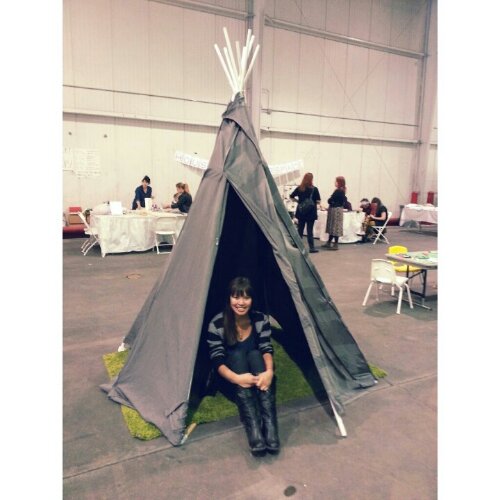 I found a teepee today.
5.
My dad loves Bob the dog.
6.
Currently reading: My Year with Eleanor
7.
This week's moments of bliss: ♥ three hour friendship dates ♥ being reunited with Bob the dog ♥ Friendsgiving ♥ progressive Indian snack time ♥ early dismissal from work ♥ mom becoming less scared of Bob the dog ♥ reading time ♥ playing match maker and being successful ♥ being away from Austin ♥ eating noodles for breakfast, lunch, dinner ♥ hot pot with the family
Question: What makes you happy?