The train we took from Paris to Amsterdam also had a stop in Brussels. Naturally, we scheduled a five hour stop in Brussels on our way to Amsterdam so we could eat another country. It ended up being a very convenient and delicious day trip. It just took one train transfer to Centraal Station and a short walk to Grand Place.
Grand Place, even under cloudy skies and drizzle, took my breath away.
First order of business once we were at Grand Place was waffles and coffee.
Then we just walked around the area in search of Belgium chocolates til it was time to eat mussels for lunch.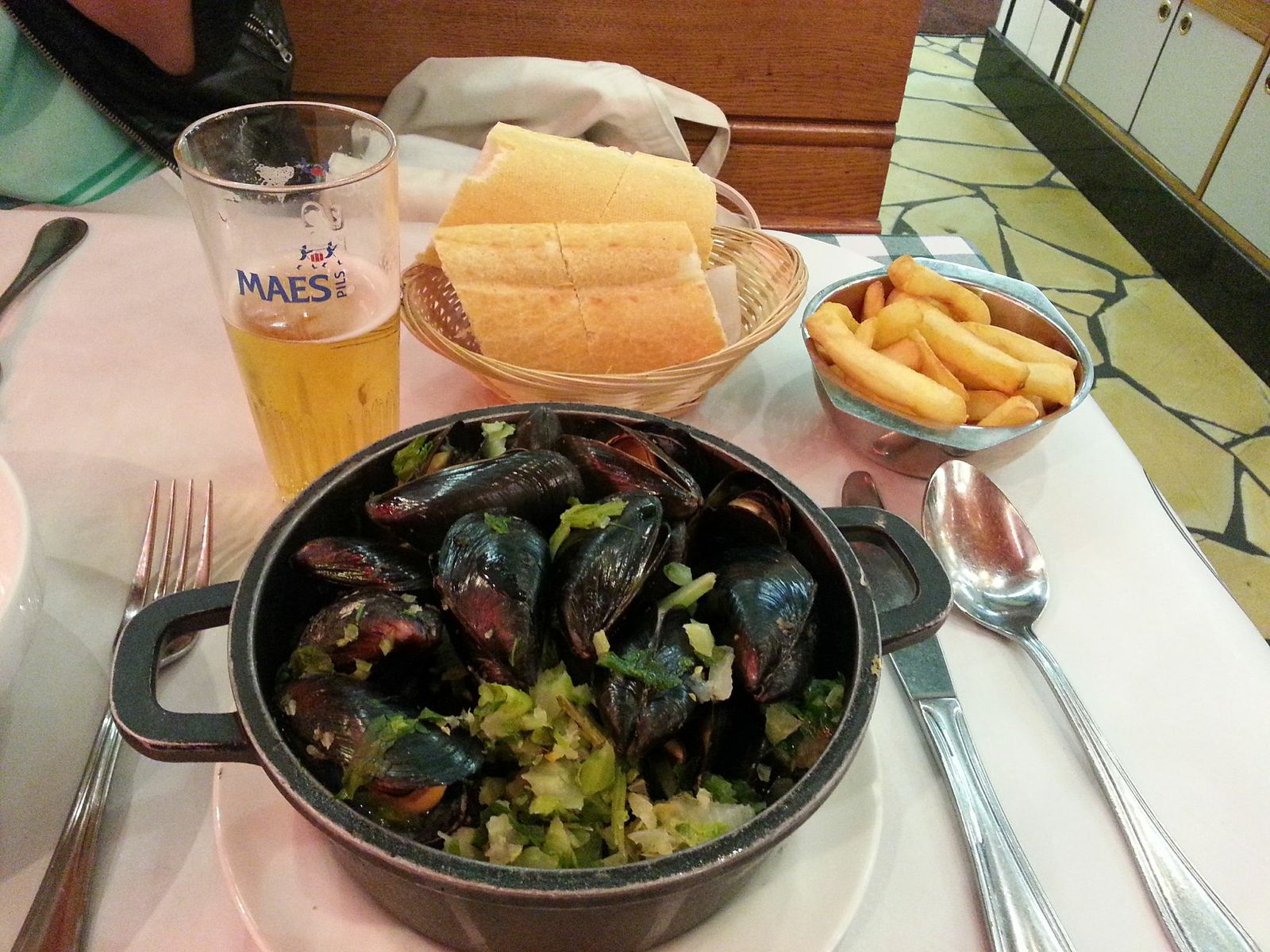 We had mussels from Chez Léon. I could have slurped up that broth all afternoon. Mussels were fresh and made us very happy girls.
I loved the ease of this pocket trip. Visiting Amsterdam from Paris and vice versa is a pretty popular route to take when visiting Europe. May I suggest a small day trip in Brussels? It's on your way and you'll have so much fun boasting that you've had mussels in Brussels.