Jessica, a close friend of Brandi's and mine, moved away over a year ago. We saw her just once since then and it was at her wedding. A happy occasion but not the perfect time to catch up. We reunited finally over the weekend and traveled south for a day to attend the Texas Renaissance Festival. We've gone twice before. To put a fun spin on things, we decided to skip out on most of the activities we've done before (no more riding elephants!) and pick the attractions we've never done.
So we started with face painting. Even as a child, I've never had my face painted!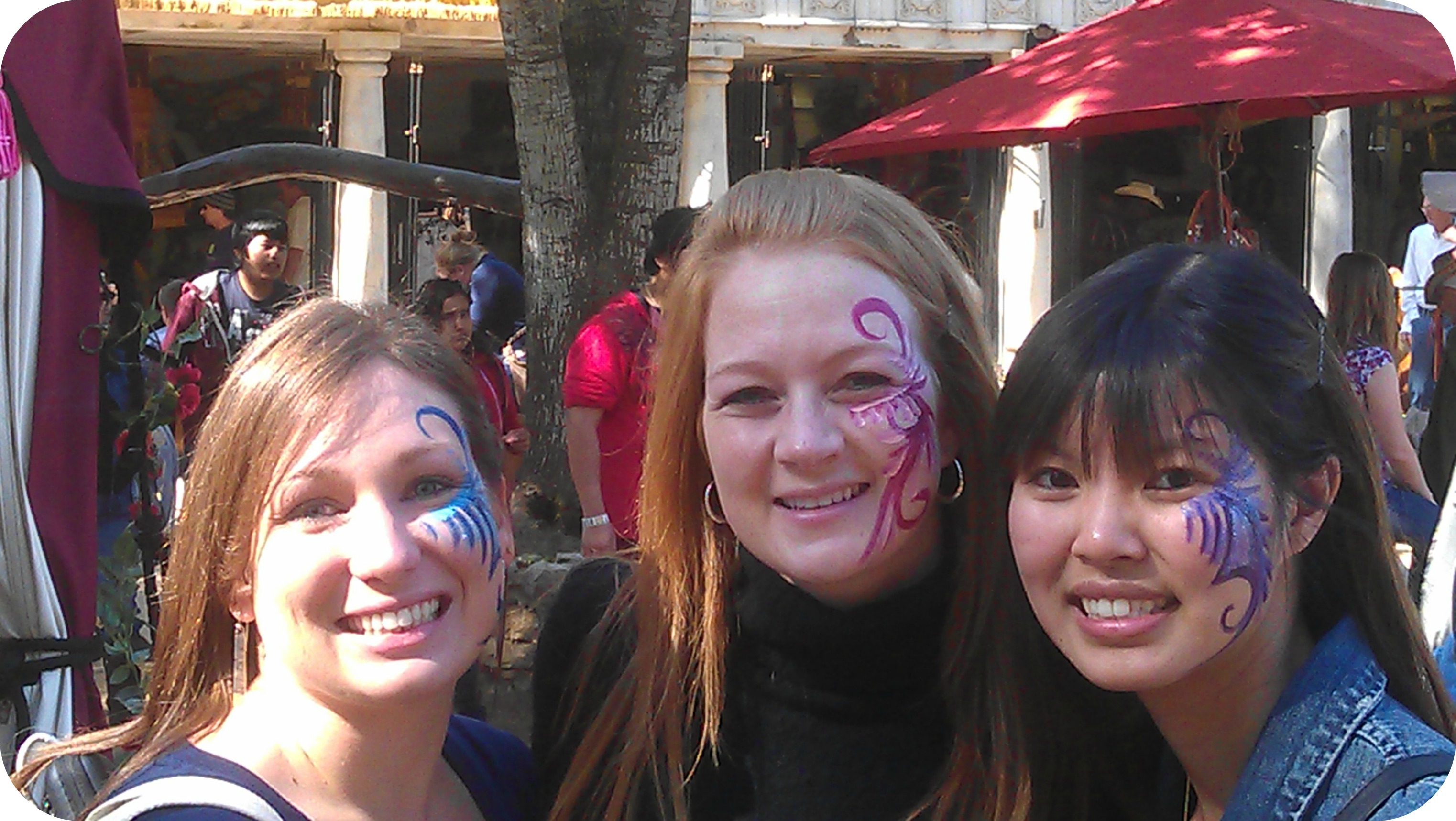 Then we shot bow and arrows. We picked the heavier bows. 27 lbs, when weaker armed individuals should start at 20 lbs. I don't know what I'm talking about; I'm just repeating what the guy said. All I know is that I could barely pull the string back!
Then we threw knives. I've never thrown knives. Turns out, I throw knives like I throw darts. (Poorly.)
Of course we had to conserve some of our traditions. We ate the same foods and took photos with some characters!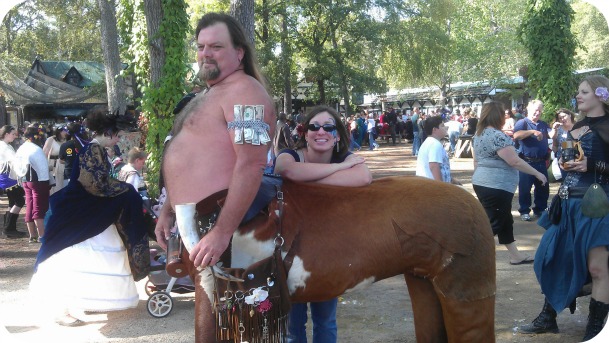 It was an exceptional day.
Question: What did you do this weekend?