1.
Tuesday morning, a library I spent many many hours in as an undergraduate made national news. A 19 year old student shot a few rounds from an AK-47 on campus, didn't hit anyone, then ran into the library and shot himself. I work on campus. The university was terrorized the next four hours as SWAT and Texas Rangers searched for a possible second shooter. Everyone on campus had a lot of adrenaline and many unleashed their anxiety onto Twitter and Facebook (An apology to my twitter followers for flooding ya'll). I remained cooped up in my lab with another lab member as she listened to the radio and I stalked Twitter. The university ceased lockdown when it became clear the shooter acted alone. We were left bewildered and a little emotionally exhausted. I have to say it jarred me and made me grateful for life.
I currently have a bunch of books checked out from that library. Eek.

2.
I finally cooked something after a month of hiatus from my stove. It was so therapeutic to create something delicious. When I make the time to cook something and actually am present through the process and not minding my long to-do list, it relaxes me and pacifies my mind chatter. What did I make? Bucatini All' Amatriciana with Spicy Smoked Mozzarella Meatballs.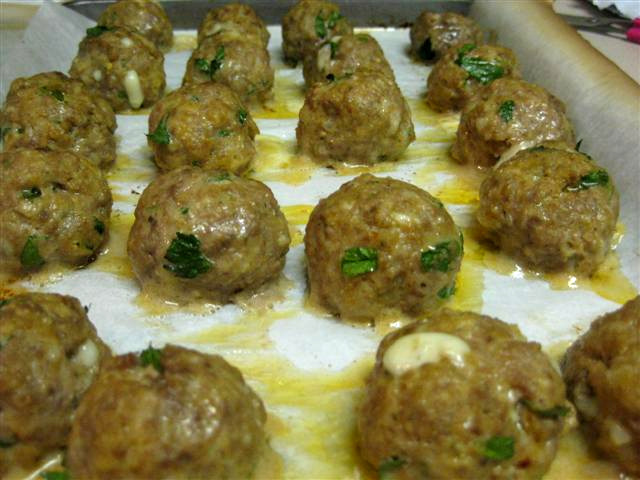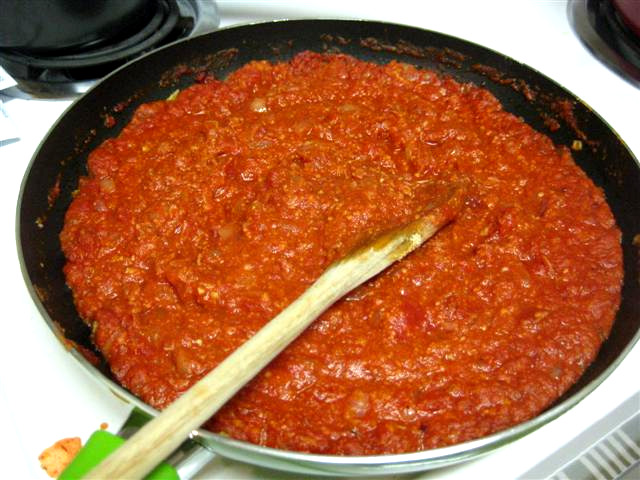 3.
A girlfriend from Houston came up for a night on Wednesday and we had a sleepover. It always goes the same way when girls have sleepovers no matter the age. At 17 I remember having sleepovers with girlfriends and talking late into the next morning. Many declarations of, "Okay, for real, good night!" were followed with, "Oh, and…" At 27, it's the same. I have a fantasy that when we're all married and with families, we'll steal away once a year to do the same til we're 37, and then 47. And then, and then, and then. Here's hoping.
4.

Mister Bossman and his colleague and I have spent months organizing a regional conference. D-Day is today! I'm working the entire weekend and am hoping it all goes smoothly. This is the first experience I have planning a this big of an event and it was quite a learning experience. I gots new skills to hone!
5.

Alan's birthday is next week. I've spent a total of 6 hours shopping for him and still no idea what I'm going to get him. IDEAS are welcomed. He's been really good to me. Least I can do is get him a gift for his birthday. Ha!
6.

I had a very welcomed "couch and veg in front of the TV" date last night with Alan. I really needed it; my brain has been super mushy at the end of every work day. I had to run some work errands after work so it was perfect when I got a text from Alan. "I won't be home til 8." Relieved with more time I texted back a quick, "Cool."

I don't know if my dear boyfriend was disappointed I didn't question him on his whereabouts but his next text said, "I'm at the range, not at the whorehouse."

Dude makes me laugh.
7.
Speaking of dude making me laugh. He called last night while I was girl-talk-ing with the girlfriend mentioned in Take 3. I informed him I wasn't alone to kind of cue him it couldn't be a long conversation. When he found out who was staying over, he told me to tell her "be careful sleeping."
"What? Why?"
"Just tell her."
And then I remembered what happened the last time this friend of mine stayed over and shared my queen sized bed. In the middle of the night, I saw her back and just assumed it was Alan. I sleepily and very lovingly carressed her back. Oops! We all laughed and later that night just to be safe, girlfriend and I kept a pillow in between us.
I came home to this note.
Question: What kind of sleeper are you?