I bought this really cute summer dress and was able to wear it once and once only before I inadvertently shrunk it. I just simply forgot to pull it out of the dryer and linedry it. I think I'm a little too old to wear my dresses this short unless it's coverup for a swimsuit.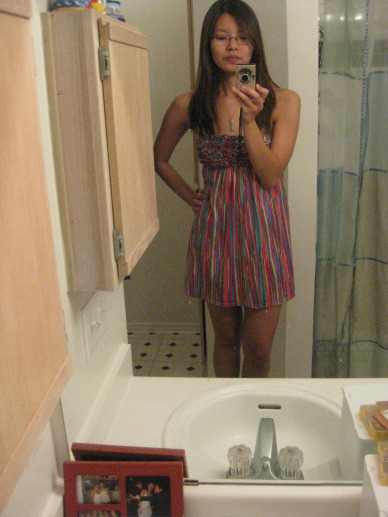 Kind of skanky now, that length.
I found a way to salvage it. I can sew on a trim! To see how it would look I layered this dress over another dress in a color I'd consider adding to the bottom.

Here's the other dress.

Here's the mock up of the finished product!
My only issue is I don't know how to sew.